Make your employees' life events unforgettable with these celebration ideas. Whether it's a work gathering, dinner, photo-sharing or a unique gift, make it memorable and show your team how much you care.
People are at the heart of every successful business.
Employees understand that very well, and today's modern workers expect to be appreciated for their hard work and achievements. That's why so many companies are making employee recognition a top priority.
After all, it's a win-win situation. Appreciated employees are happier, and happier employees are more productive and will stay with the companies they work for. But today's employees also want their employers to recognize that their lives outside of work matter too.
By celebrating the personal life events of employees at work, the workforce can feel more valued. Therefore, as an employer or manager, you should most definitely celebrate employees' life events, like marriages, births, and anniversaries.
But how exactly do you celebrate such personal milestones of your employees? If you're unsure, here are some great ideas you should consider.
1. Hold a get-together at work
Whether you get everyone together at lunchtime to eat gourmet nibbles and raise a glass of champagne or hold a full-blown office party after business hours, having a get-together for colleagues and managers can be a wonderful way to celebrate an employee's special life event.
A get-together will also create a sense of community and camaraderie among the workforce.
2. Take your team out to dinner
For employees who are part of small teams and who are celebrating major life events, consider taking the whole team out to a fancy restaurant for a delicious dinner. Sometimes the classic and traditional options are the best.
Everyone enjoys fine dining, and going out for dinner is a great way to get everyone together and celebrate. You could even include your business's work-from-home employees to bring everyone together during the celebration.
3. Use a photo-sharing platform to capture employees' memories from the day
One simple way of celebrating an employee's special life event is to use a photo-sharing platform so that the person and others can upload photos. The photos can then easily be shared among colleagues. Whether sharing memories of a wedding day or a baby shower, photographs are powerful tools to help colleagues share in their team member's life-changing moments.
So, look for the best anniversary, wedding, and baby shower photo-sharing platforms to make sharing happy memories quick and simple. 
4. Create a photo book
In addition to using photo-sharing platforms, consider making a photo book with a selection of the best photos that have been shared.
You can easily print out photographs and make a handmade photo album. Alternatively, you can send the digital images directly to a company that can create a photo book on your behalf. Add captions and other features to enhance the book and make it even more special.
The employee will warmly receive a photo book, and they will surely treasure it for years to come. You could also consider using photos of the person's life event to create a bespoke calendar or items like mugs and T-shirts.
5. Buy a gift
You could buy all kinds of gifts to give an employee celebrating a life event. Just make sure the gift is suitable for all occasions or specific occasions. For instance, if an employee is celebrating the birth of her baby, you could give a soft toy and a bouquet.
Chocolates, bottles of wine, gift vouchers, and tickets for a show are just some of the other gift ideas that are suitable for all occasions. And if you know the employee well and have a good relationship, you could even think outside the box by getting something that is either fun or specific to the person's passions. For example, you could give the person tickets to see their favorite team play football.
6. Commission a unique gift
Another gift option to celebrate an employee's special life event is to commission a bespoke gift. For example, you could hire a freelance artist to draw a caricature or oil painting of the employee or a picture specific to the life event, such as a painting of your employee with their new baby or spouse.
Other gifts you could commission include customized ornaments, items of jewelry, and tailored clothes. Consider what the individual would love to receive, and then look on freelance sites and other platforms to find the perfect professional to create your one-of-a-kind gift.
7. Perform a dance
If you want to make an employee celebrating a significant life event smile or even shed a happy tear, get everyone together in the office, secretively, to choreograph a dance. No one needs to know how to dance. Having fun is the key to this idea working. So, people who make fools of themselves dancing could shine!
You don't have to spend ages choreographing. Just find a few hours where you can all get together without the person whose special day it knows so that you can decide on a song, come up with some moves, and practice. The employee celebrating a life event will be bowled over by the personal touch and the effort you put in.
If your team has done similar things in the past for internet challenges, it will be easier to come up with a polished performance. But even if your team has never done anything like this, they will have fun doing it as much as the person celebrating will enjoy watching the show.
8. Perform a song
Following on from the last idea, if your workforce has musical talent, consider writing a song for your employee celebrating a special occasion. Come up with a catchy chorus so everyone can join in when it is performed. Even if no one can play guitar or other instruments, you can perform a well-known song on a backing track or acapella.
Just make sure you spend time selecting the ideal song for the occasion. For instance, if the employee is celebrating winning a marathon, you could get everyone to sing "We Are the Champions" by Queen, or if the employee is celebrating his or her wedding, you could sing "Marry You" by Bruno Mars.
Alternatively, you could be more inventive with your chosen song. The employee celebrating a special life event will surely be bowled over at the effort everyone has put in. Hopefully, the person will laugh and cry as well. Singing a song together is also a great way to bring employees together and create a happier workplace. You might even decide to begin a choir on the back of it.
9. Write a meaningful note
You could give something more meaningful than fun. While anyone can give a card to celebrate an employee's important life event, not everyone writes notes from the heart.
If you compose a thoughtful and heart-spoken short letter specifically for an individual employee, they will welcome the gift warmly. Personal approaches are often the best way to show people how much we care.
10. Buy a huge card and get everyone to sign it
Yes, this is an old-fashioned way of celebrating birthdays and other events, but buying a huge greeting card and getting every team member to sign it and write a short handwritten message is still a fantastic way to celebrate an employee's special life event.
As mentioned above, handwritten notes can mean the world to the recipient. So, the more personal notes someone receives, the better! While a card alone can be a little underwhelming, giving a card in addition to one of the above ideas will surely be received with many thanks.
And a card full of handwritten notes and signatures is a tangible gift that can be treasured for years and looked back on over time as a reminder of that key moment in the person's life.
Summing up
When it's time to celebrate employees' life events, you now know of several ways in which you can do something special to mark the occasion. But you should consider precisely what kind of celebration your employee would enjoy the most to ensure you get it right.
Therefore, you should consider other ideas in addition to the above suggestions. But the above ideas are still excellent options to pursue. 
So, to recap, you could:
Hold a Get-together at Work.
Take Your Team Out to Dinner.
Use a Photo-Sharing Platform to Capture Employees' Memories from the Day.
Create a Photo Book.
Buy a Gift.
Commission a Unique Gift.
Perform a Dance.
Perform a Song.
Write a Meaningful Note.
Buy a Huge Card and Get Everyone to Sign It.
Subscribe to weekly updates
You'll also receive some of our best posts today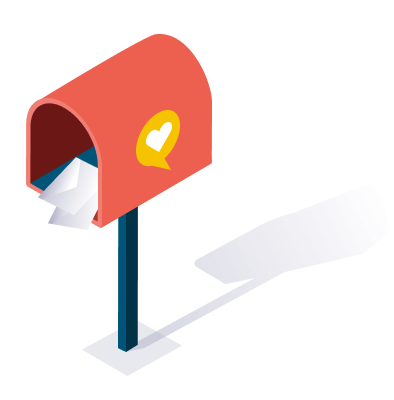 Source link
Categories
Type your comment...
Name
Email
Looks good.
Please type something to post a comment.
Please enter your name.
Please enter a valid email address.